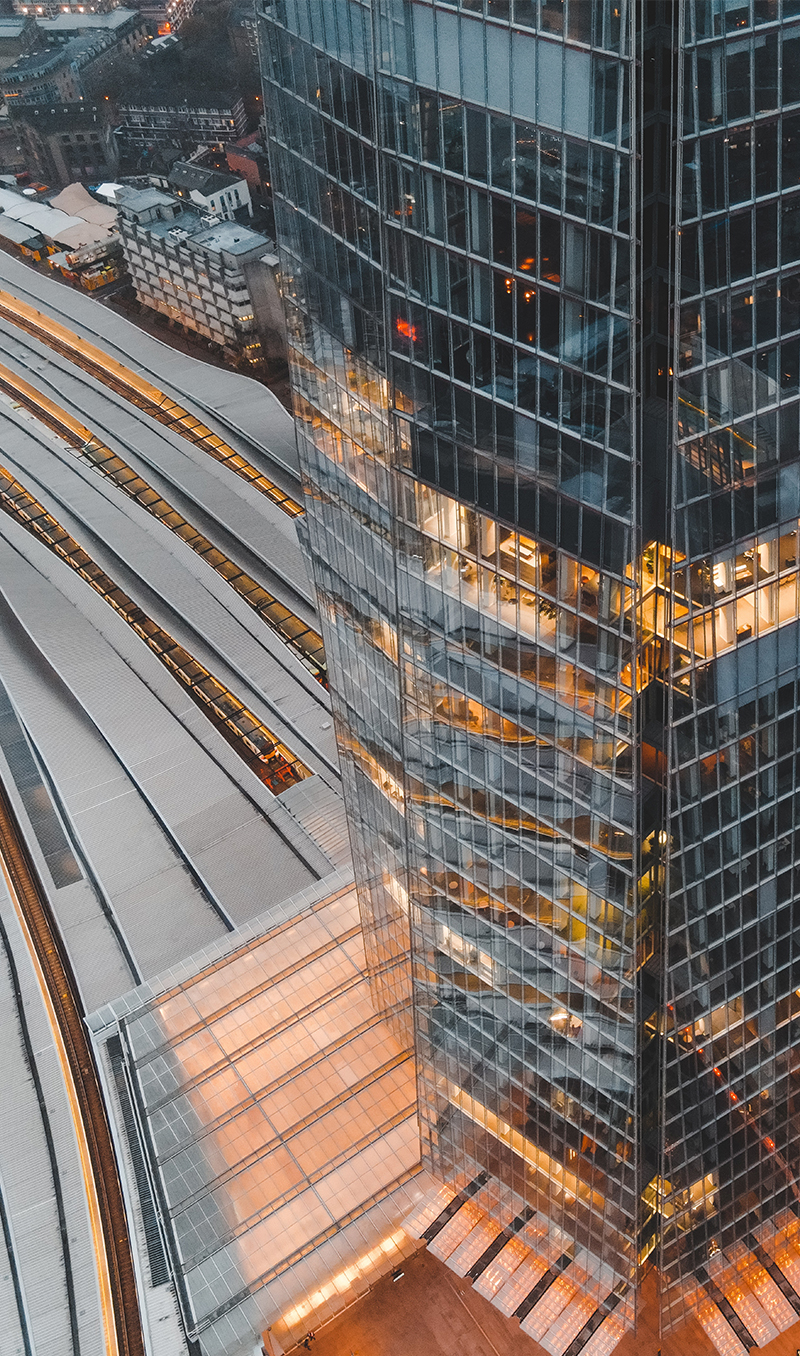 Financial Services have grown to become one of the largest segments of national income in most developed countries over recent years. For the UK this is particularly true, with capacity no longer limited to the global financial centre that is the City of London, but now growing in Edinburgh, Manchester and other major cities.
Our Partners have experienced first-hand the great structural changes that have reshaped virtually all areas of financial services almost beyond recognition in recent decades. These shifts, driven principally by regulatory and economic changes, have seen banks, securities firms, fund managers and insurers overhaul their ownership structures and refocus their business models. In a global low interest rate environment, sustainable income has replaced the quest for stellar returns year-on year.
Technology in financial services has, in the last decade alone, migrated from acting chiefly as an enabler – electronic trading, online banking and screen-based based interaction – to becoming Fintech, a sub-sector in its own right shaping the future of payments, app-based investing and even compliance.
The relentless pace of change has fuelled the need for market participants in all key areas of financial services to seek support from professional advisers, not least when they consider merger and acquisition (M&A) activity. The increased demands of regulators, shareholders, clients and other stakeholders have led many large, established business, particularly in the banking sector, to offload assets and operating arms now seen as non-core after decades of expansion, in favour of consolidating offerings around their original services. Specialist lenders, leasing businesses, wealth managers, and insurance brokers are being absorbed by financial buyers, mainly private equity firms.
Few markets have changed as dramatically as Lloyd's of London. The global insurance market has not only wrestled with technological change, cybersecurity, institutional-scale fraud and several natural disasters, but has also faced existential challenges, teetering on the brink of insolvency after amassing billions of dollars of asbestosis and pollution liabilities. The Buchler Phillips insurance team, led by Larry Jobsz and David Buchler, has spent more than 20 years pioneering new solutions in the sector, beginning with their involvement in unravelling the LMX spiral in respect of the 1992 and prior year losses for the marine, aviation and property catastrophe claims. This mammoth exercise provided a deep immersion into the insurance and reinsurance worlds, as well as giving the team lasting insight. Buchler Phillips remains well well placed to advise on Schemes of Arrangements and other structures for Lloyd's partcipants.
Beyond insurance, the Partners have been particularly active in private equity, venture capital, asset management, family offices, private banking, share trading and energy investment. Our areas of work include:
Transaction advisory
Strategic business reviews
Merger integration and operational assessments
Recovery and resolution plans
Management of distressed assets
Support for market participants in regulatory investigations
Forensic investigations of financial crime
Our Partners also have unique experience in the Credit Union, Community Bank and Not-for-profit sectors and are able to advise teams managing firms facing challenging trading conditions or insolvency. Assistance can be given with timely liaison with the Prudential Regulation Authority ("PRA") and the Financial Conduct Authority ("FCA"), as well as with the preparation of a Single Customer View File ("SCV") acceptable to the Financial Services Compensation Scheme ("FSCS") should the firm be close to or declared in default. Our Partners are able to accept appointment as Administrator or Liquidator of a firm should this be necessary and will work closely with the FSCS to ensure that compensation funds are returned to the Members as quickly as possible
The importance of receiving professional advice as a company director
To discuss your potential needs as an operator in the Financial Services sector, please contact: